New Voluntary Observing Ship (VOS) Operations Manager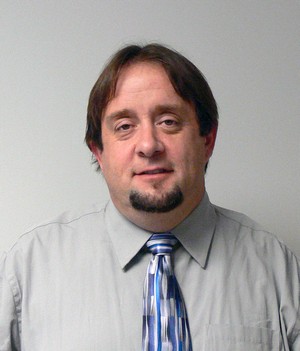 John has extensive knowledge and experience from over 20 years as a Chief Meteorologist in the U.S. Navy. Johnís various tours included Jacksonville, Fl, Roosevelt Roads, Puerto Rico, USS Midway, Pre- Commissioning Unit Bonhomme-Richard; USS Bonhomme-Richard; and the Naval Oceanographic Office (NAVOCEANO). During two different tours at NAVOCEANO, John wore many hats including: trainer, Computer Based Training (CBT) developer, senior enlisted advisor, and as a hydrographer.
After leaving the Navy, John was a government contractor with Radiance Technologies, at the National Coastal Data Development Center, where his primary duties included authoring and training other communities on the development of Federal Geographic Data Committee (FGDC) compliant metadata. Shortly thereafter John took another government contractor position with Science Applications International Corporation (SAIC) at the National Data Buoy Center, where he worked as an engineering data analyst.
As the VOS Operations Manager, John will be responsible for programmatic and logistical management of the VOS program. John's duties include supporting the Port Meteorological Officers (PMOs) in supplies and equipment, liaison with shipping firms, government agencies, and the World Meteorological Organizationís VOS Program member countries. An additional full-time duty is as the Editorial Supervisor of the Mariners Weather Log magazine.
John spends much of his spare time reading and spending time with his family, but still finds time to squeeze in some fishing, golfing and hunting.