High Frequency RADIOTELEX (SITOR) AMVER and OBS Service Discontinued from Coast Guard CAMSLANT and COMMSTA Kodiak
The Coast Guard will terminate High Frequency (HF) radiotelex Simplex Teletype Over Radio(SITOR) services from Communications Area Master Station Atlantic (CAMSLANT - NMN) and Communications Station Kodiak (NOJ) used for the collection of AMVER ship position reports and of meteorological observations effective 2400Z March 31, 2008. HF radiotelex services from Communications Area Master Station Pacific (CAMSPAC - NMC/NMO) and Communications Station Guam (NRV) will continue until at least September 30, 2008.
AMVER and NOAA meteorological reports will continue to be received at no charge through ShipCom HF radiotelex (NBDP) service via stations KLB near Seattle and WLO near Mobile, Alabama, and NOAA's SEAS (Shipboard Environmental (data) Acquisition System) program through Inmarsat C. AMVER reports may also be sent at no charge through Globe Wireless.
Broadcasts of maritime safety information by HF SITOR (HF NAVTEX) will not be affected by this action.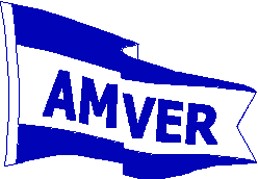 AMVER SEAS Electronic Logbook update
The AMVER SEAS Electronic Logbook software has been updated. The latest version is number 6.57. Please review your current version and contact your local Port Meteorological Officer for an updated version as necessary.
This version corrects some encoding errors and also allows easier submission via binary satellite transmission or e-mail communications if authorized by your ship.
To see what version of AMVER SEAS you are using, go to the help drop down menu and select "Version AMVER SEAS."