VOS Program Awards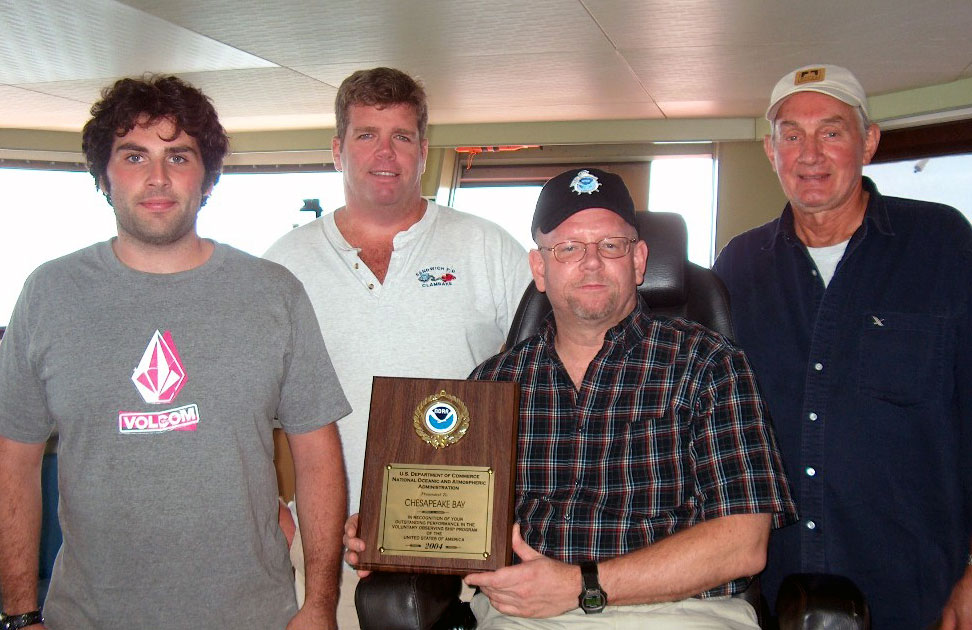 The MV Chesapeake Bay received a 2004 NOAA Award. Left to right: Cadet John Pagano, Second Mate Gene Morrow, REO Kenneth Ader (holding plaque), and AB Roy Johnson.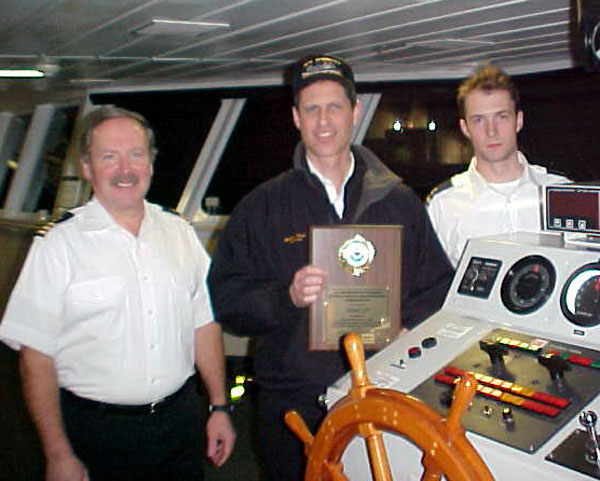 Pictured left to right receiving a VOS Award for the ferry Kennicott is Chief Mate Rich Preston, Captain Barry Oliver, and Mate Dave Fulton.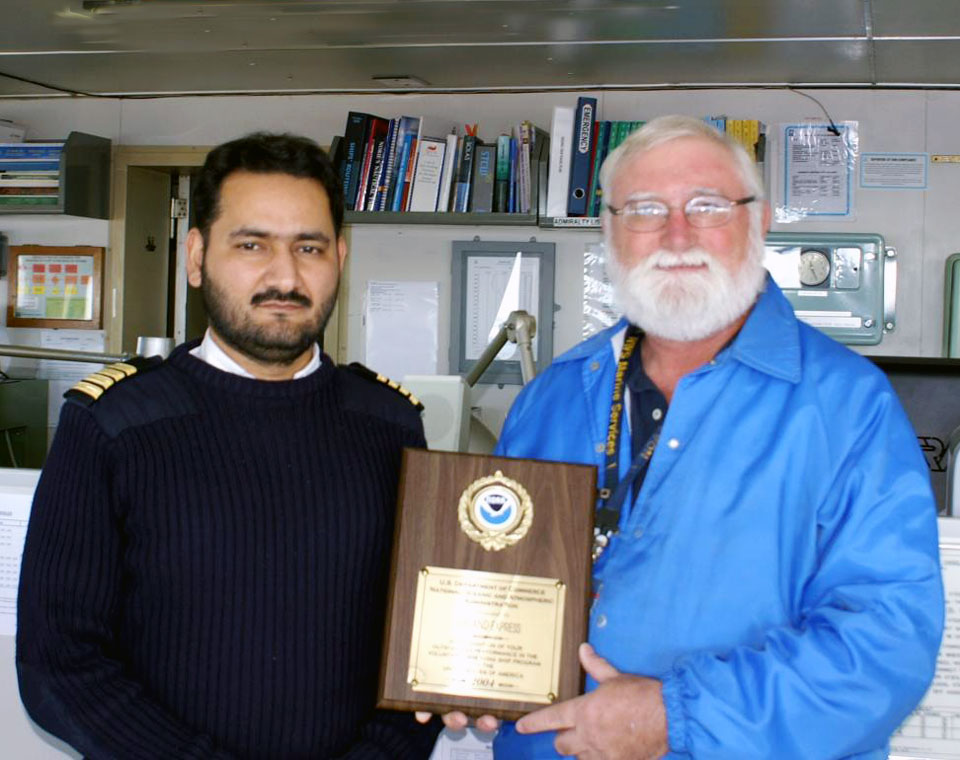 Captain Paramjyot Singh Sidhu (left), master of Sea-Land Express, was presented with a 2004 VOS award by Tim Kenefick (right), Port Meteorological Officer, Charleston, SC.